Inbound Marketing Services in Toronto, Canada
We use the Inbound Marketing Methodology to help you create effective content that your ideal customers search for on the web every day. As a HubSpot agency partner, and a Toronto digital marketing agency, our team of marketing experts know how to create content that educates and informs. As we target your ideal customer persona, you will continue to gain leads from your website who are interested in your particular service or product.
The Inbound Marketing Methodolody is based on 4 steps: Attract, Convert, Close and Delight.
You attract strangers, converts them into leads; they become clients, and you continue to delight. Happy customers then become promoters.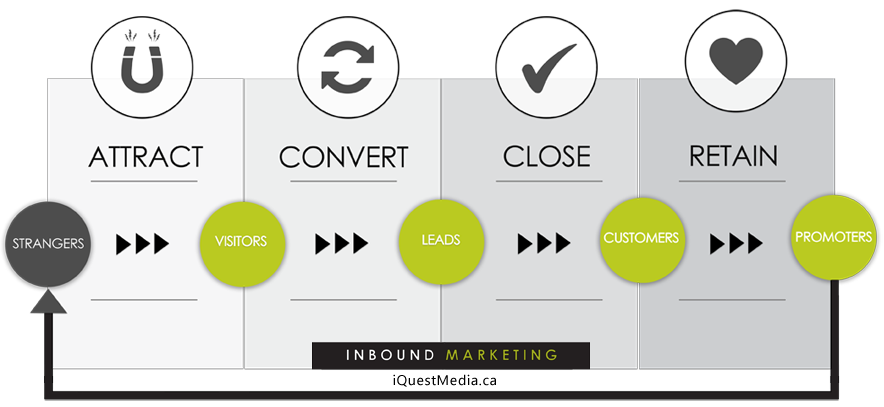 With Inbound Marketing, we can add value at every stage in your customer's buying journey.
Get your free Inbound Marketing consultation today, and find out how we can help you build an online presence that will attract, convert and close new customers far beyond what traditional marketing can do.