How to Optimize Your Social Media Profiles for Search Engines
How Google-Friendly Are Your Social Channels?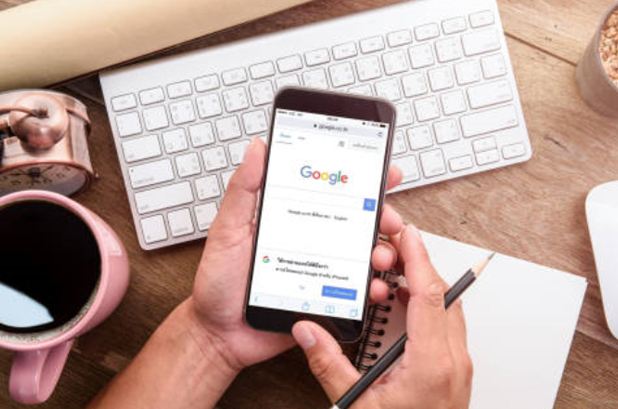 In today's highly saturated online marketplace, brands are constantly competing for a top spot on Google's search pages. Needless to say; the competition is fierce.
However, the most successful businesses know the importance of utilizing a smart SEO strategy with each of their social media channels in order to increase their Google search ranking, and their overall visibility online.
With that said, when it comes to managing social media for business, multiple platforms are better than one – especially these fabulous four: Facebook, Twitter, Instagram and YouTube.
Let's talk about how you can effectively optimize each of these social channels for search engines:
On Facebook:
Facebook provides brands with an opportunity to show a more transparent and "behind-the-scenes" side to their company.
But what's quality content if it's not even reaching the right people?
Your Facebook business page should follow these guidelines to ensure optimal search engine performance:
1. WHEN IT COMES TO YOUR USERNAME:
Once you choose your page name on Facebook, you can't go back – so make sure it's both searchable, simple, and clearly identifies your business. You'll have a maximum of 50 characters to do so.
2. WHEN IT COMES TO YOUR BIO:
Aim to speak to your target with a descriptive, interesting and brief bio. This bio should explain exactly what your company does that's different from its competitors, and should include a link to your company homepage as well as a CTA encouraging users to visit, call or e-mail you. Remember to also use the appropriate keywords to craft your message wherever you can!
3. WHEN IT COMES TO HASHTAGS:
Across your company's Facebook page, hashtag use is critical. To get a good idea about which hashtags to use for your posts, simply type them into the Facebook search bar. This will show you other posts containing that same hashtag, and can give you insight into how your competitors are using it. Limiting your hashtags to two words maximum is a good rule of thumb.
On Twitter:
Twitter provides companies with an excellent opportunity to communicate their brand personality, or convey a human side that resonates with the target.
Your Twitter profile should follow these guidelines in order to stay on Google's good side:
1. WHEN IT COMES TO YOUR USERNAME:
This should be the name of your business, or if availability isn't on your side, a shortened version that still communicates your brand name to your audience.
2. WHEN IT COMES TO YOUR BIO:
Twitter bios might be the most difficult of all the social channels to create. In just under 160 characters, the pressure's on to clearly and authentically convey how your company helps its customers, all through your distinct brand voice and tone. You'll want to appear inviting and friendly to encourage your target to connect with you, or at least give you a follow!
3. WHEN IT COMES TO HASHTAGS:
Use hashtags specific to your service industry, and attach them to every Tweet. For example, "#WebDesign" and a location-specific #TorontoWebDesign would be appropriate hashtags for a company in Toronto that offers website design as one of their services. Using the right hashtags will make it easier for your audience to find you. Some research can help you determine which ones to use for your specific industry.
On Instagram:
When it comes to this photo-centric social platform, you'll want to ensure your photos are high quality, attractive, and representative of your brand.
But aside from posting attractive and enticing imagery, here's how to really ensure your company's Instagram profile is search engine-friendly:
1. WHEN IT COMES TO YOUR USERNAME:
Your business's Instagram handle should clearly identify the name of your business, while also being searchable. While username availability is certainly limited on this mobile app with 1 billion monthly users, try adding the city or location of your business following its name.
2. WHEN IT COMES TO YOUR BIO:
Make sure your Instagram bio clearly describes your brand and service offering. It should also include the link to your website, or even a current promotion or landing page. Only include the most important info in these 150 characters! Also, feel free to add a hashtag that represents your brand such as your company's tagline, or a campaign-specific hashtag to encourage others to use. Which leads us to...
3. WHEN IT COMES TO HASHTAGS:
Hashtags play a fundamental role in ensuring your Instagram posts get noticed by the right people. Always check to see which hashtags regarding your industry are getting the most attention. Choose them wisely, and use them with every post!
On YouTube:
On YouTube, your number one priority will be to post engaging and helpful videos tailored to your target consumer and their needs.
But before you get to posting your videos, it's important to do the following for each:
1. WHEN IT COMES TO YOUR USERNAME:
On YouTube, you'll be faced with choosing the right YouTube channel name AND username (yes – they're two different things). Ideally, you should make both of these your business name, and they should follow the same rules as on every other social channel: Make sure they're searchable, brief, and distinct.
2. WHEN IT COMES TO YOUR BIO:
No skimping out here! Your YouTube channel description should explain the types of videos you post, and who they're designed to help. And like in most cases across all social platforms, incorporate the keywords your audience would be searching for your videos, as well. Also, include a link to your company website and CTA.
3. WHEN IT COMES TO VIDEO DESCRIPTIONS:
Ensure each video you publish contains a well thought-out description. Your descriptions should be search engine-friendly and be written to capture the attention of your target by appealing to their unique need(s).
SEO Loves Social Media!
Social media should be integrated into every business's marketing approach – but every social channel should be created with a smart SEO strategy in mind.
Almost every internet user today is regularly following, liking, sharing, posting or searching... and it's this behavior that we need to use to our advantage. Every post on your social media is an opportunity to drive traffic to your website – but only with the right SEO approach used!
Does your business have a high Google search ranking? Maybe it's time to take another look at your social channels – and if you need help with your social media management including SEO strategy and content creation, our digital marketing and social media agency can help!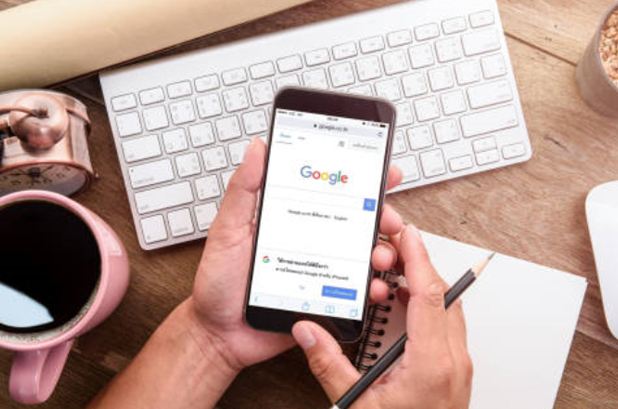 YOU MAY ALSO LIKE:
SUBSCRIBE TO OUR BLOG