9 Content tips for your social media campaign
Helping your content (and company) thrive
In last week's post, we talked about how to plan a successful social media campaign. Now it's time to get into the actual content creation!
Here are 9 ways you can create a competitive advantage for your business on social media, as well as some things you should be doing with each content piece:
1. Put a "#" on it
The use of hashtags is incredibly important on social media. Hashtags help to increase the reach of your posts and enhance your social channels. In fact, Sprout Social reported that tweets containing hashtags saw twice the engagement and 55% more retweets than tweets without them! Trending topics and holidays/national days are a good reference to capitalize on hashtag use. Just find a creative way to relate them to your brand or product.
But be careful not to use too many hashtags. A few hashtags on an Instagram post is fine, but on other platforms, limiting it to two or three is ideal.
2. Encourage shares from fans
Content company Olapic reported that 76% of people surveyed said that they trusted content shared by an "average" person more than content shared by brands. This is why it's a great idea to ask your current followers or loyal customers to share their positive experience with your brand on their social channels – whether it be snapping a photo interacting with your product in some way, creating an unboxing video, or simply leaving a review.
But be sure to offer a reward, giveaway or some other type of incentive so that the exchange is mutually beneficial. UGC (or user-generated content) is a truly powerful way to expand your reach and customer base.
3. Get influencers on board
Influencers, or the celebrities and role models of social media, offer an excellent opportunity for brands to raise awareness about their products or services. Create connections with influencers who can help share your brand and content with their large following.
4. Carpe diem with real-time marketing
The most popular example of effective real-time social media marketing would probably be Oreo's "YOU CAN STILL DUNK IN THE DARK" photo tweet. Oreo saw the 2013 Super Bowl Blackout as a perfect opportunity to publish a tweet in "real time" that was beautifully timed and relevant to that event – and the response was astronomical!
5. Tag where credit is due
If you're re-sharing another person or brand's content, be sure to give credit and tag them. Tagging can also be beneficial to help you expand your reach, as your posts may appear on the page of the brand or person you're tagging – exposing your brand to a totally new audience. When appropriate, it certainly doesn't hurt to tag your location as well.
6. Use a call-to-action (CTA)
Every piece of content you publish should include call to action. This can be a link that leads to a blog post, a promotional offer, or an encouragement of interaction. If you make your CTA time-sensitive, that's even better – as it prompts your target to act "now", or "today"… as opposed to never.
7. Keep it human
People like to follow personalities – not businesses. To ensure you're really connecting with your following, create relatable content with a human component. Knowing your brand voice is what's going to help you put out the right kind of content in the right tone each time.
8. Keep it consistent
It's important (and easier for you) to keep your content messages consistent across all social media. This means you don't need to create unique content for each platform – just create interesting and different ways to convey the same content idea in a format that will work for each social channel.
9. Always be testing
Remember: your social media strategy is an ongoing process! You should always be taking note of what's working best for your business, and what hasn't exactly been meeting your expectations. Use this information to your advantage.
Also, figure out what types of content perform the best on each of your social channels. Play around with different messaging styles and posting frequencies, and test to see which posting times typically garner the most interaction. See what social platform your audience engages with the most.
Experimentation is key! You can also take a look at what your competitors are doing, and what kind of content their audience tends to favor to help you sharpen your own strategy.
What type of content will you create?
There's a variety of different types of content used on social media channels. And in recent times, we've seen a major shift from text-based pieces of content to very visual pieces of content – such as images, videos and gifs.
In fact, Facebook reports that Instagram Stories reached 250 million daily viewers as of June, and Cisco reports that by the year 2021, 82% of all consumer IP traffic will be video traffic (up from 75% in 2017). Wow!
Thankfully, video content can easily be created today with a smart phone camera – making this style of content creation attainable for any business. So this can be useful to keep in mind as you create your posts.
---
Need help creating creative and engaging content for social media?
If you don't already have a professional team dedicated to creating the perfect content for your business and its social media, iQuest Media can help!
At iQuest, we combine creativity and strategy to make sure your brand gets the attention and interaction it deserves in a heavily saturated marketplace.
Contact us today and let's chat.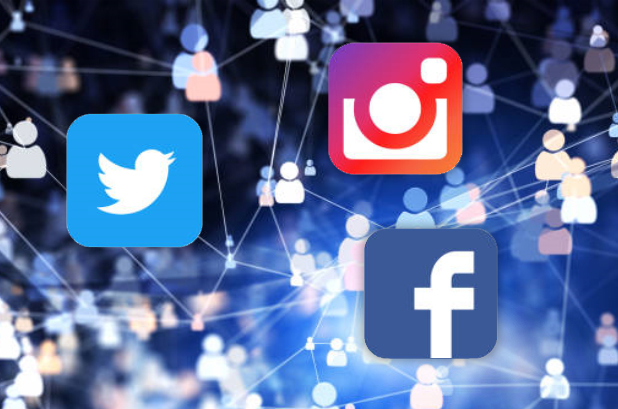 YOU MAY ALSO LIKE:
SUBSCRIBE TO OUR BLOG